Because of the pandemic, the days before Christmas are sad and melancholy. The Christmas atmosphere struggles to enter homes. These are days in which everyone does not easily abandon oneself to light-heartedness and is reluctant to get carried away by the typical holiday frenzy. In this particular moment we are detached and above all disinterested in what is happening around us, but sometimes little things can warm the heart. A few days ago I was walking in the center of Turin, one of the first days when the cold of winter was beginning to make itself felt. In the air you could feel the snow that was about to arrive and the people around me walked with their heads down, each immersed in their own thoughts. And then something happened. All of a sudden, the Luci d'Artista of the city turned on and I noticed that the same people, who a few seconds before were distracted, raised their heads for a second attracted by those bright colors.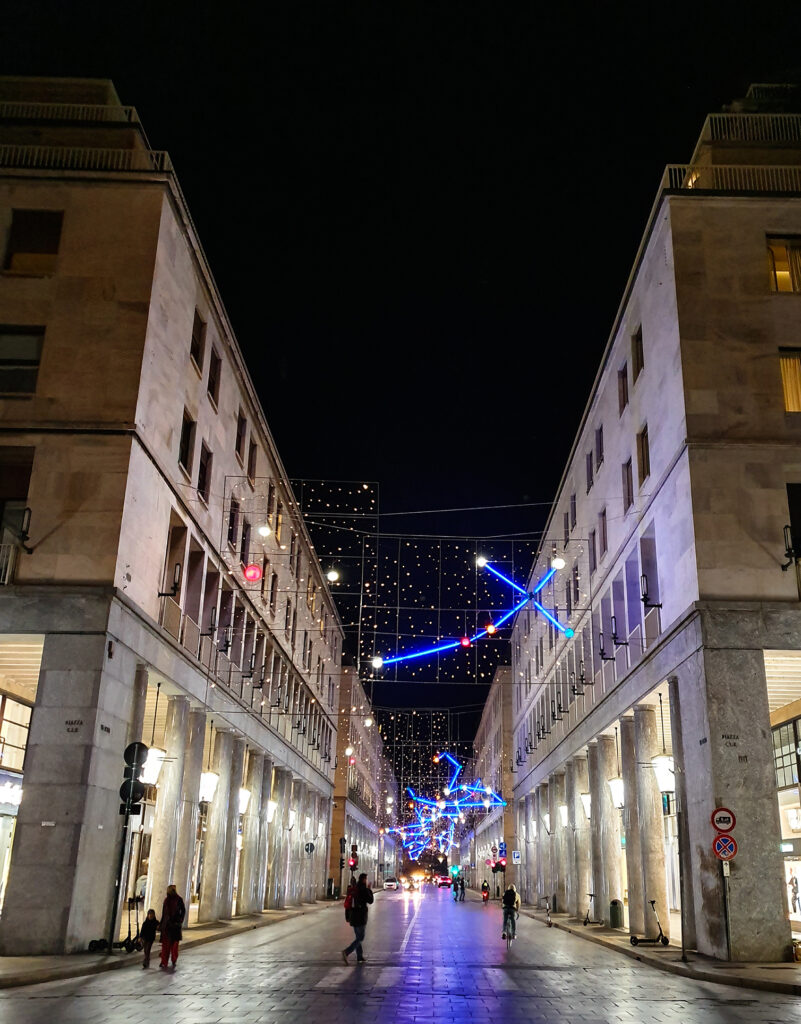 Ecco, in quel momento ho pensato che mai come quest'anno guardare le luminarie possa far stare un pochino In that precise moment I thought that never like this year looking at the lightings can make people feel a little better. Since 1998, the entire city center has been decorated with creative light art installations that manage to make a smile out of tourists and locals. These are real works of art that make the city an open-air museum where the lights positioned by contemporary artists are the protagonists of the streets. There are various works that are placed around the city such as:  Il volo dei numeri (The flight of numbers) on the Mole Antonelliana, Amare le differenze (Loving the differences) in Piazza della Repubblica and il Tappeto Volante (the Flying Carpet) in Piazza Palazzo di Città.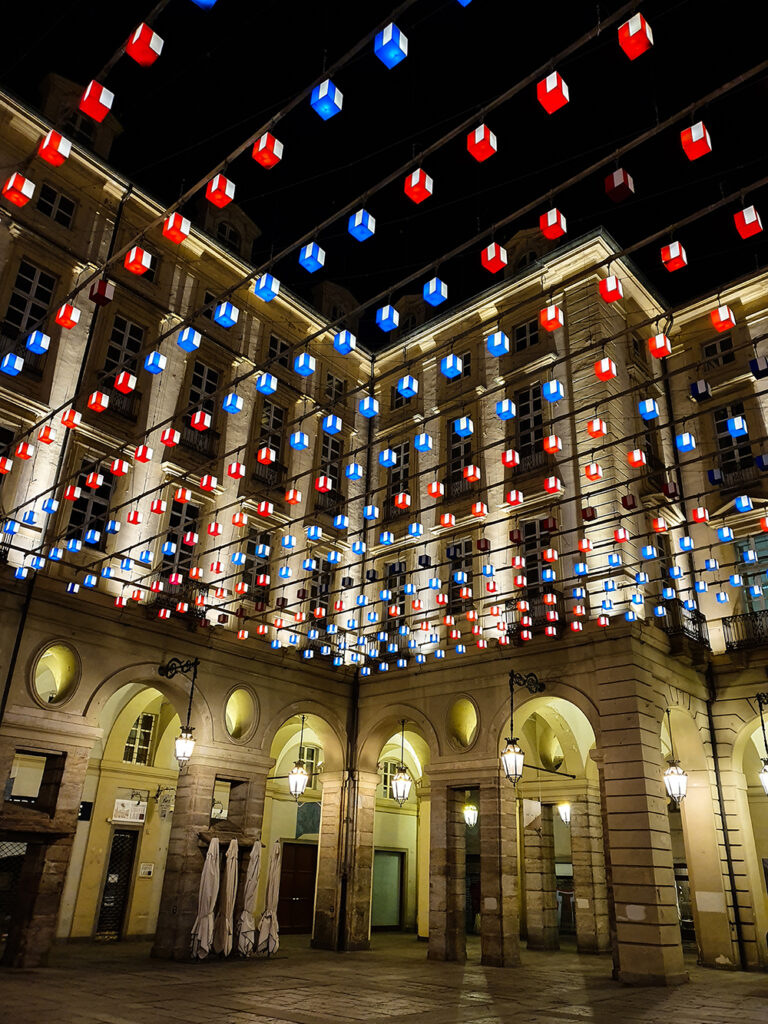 Don't forget to see the Christmas tree that illuminates Piazza San Carlo making the square even more magical. In the same square there is also the Advent Calendar, which is a unique calendar because, from December 1st to Christmas day, around 6.00pm, its staff opens the daily window creating a unique show.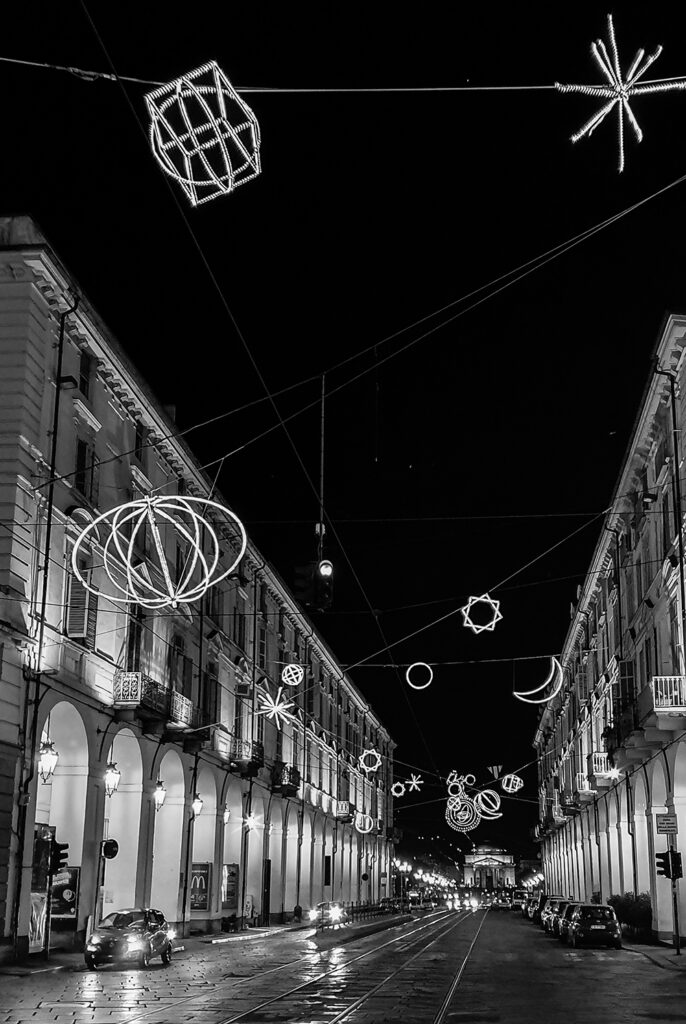 The Luci d'Artista in Turin will be on from the 30th of October 2020 to 10th of January 2021. The exhibition offers citizens and tourists unprecedented scenarios thanks to the creative contribution of internationally renowned artists who have created a significant heritage of luminous works overtime. A show not to be missed, a good opportunity to come and visit Turin, made even more magical by these enchanting settings.
Link Utili: