Thanks to the renovation work carried out in 2008, Cascina 6b has become an elegant and comfortable place, without losing its rural authenticity. The modern spaces, realized inside this eighteenth-century farmhouse, represent a perfect combination of antique and contemporary aspects.
SINCE THE BEGINNING OF THE XVIII CENTURY
Welcome to Cascina 6b

All the apartments are well equipped to meet all the customers requirements. The experienced staff is devoted to the care of every detail and customers' hospitality in order to provide a peacefully stay.

Cascina 6b is in the historic center of San Maurizio Canavese, only twenty minutes by car from Turin and it is easily reachable thanks to public transports and transfer services. The ground floor apartments have a quiet private garden where it is possible to rest and enjoy the peacefulness of the area. The apartments at the first floor are characterized by a lovely wooden balcony which is perfect to relax in a quiet atmosphere.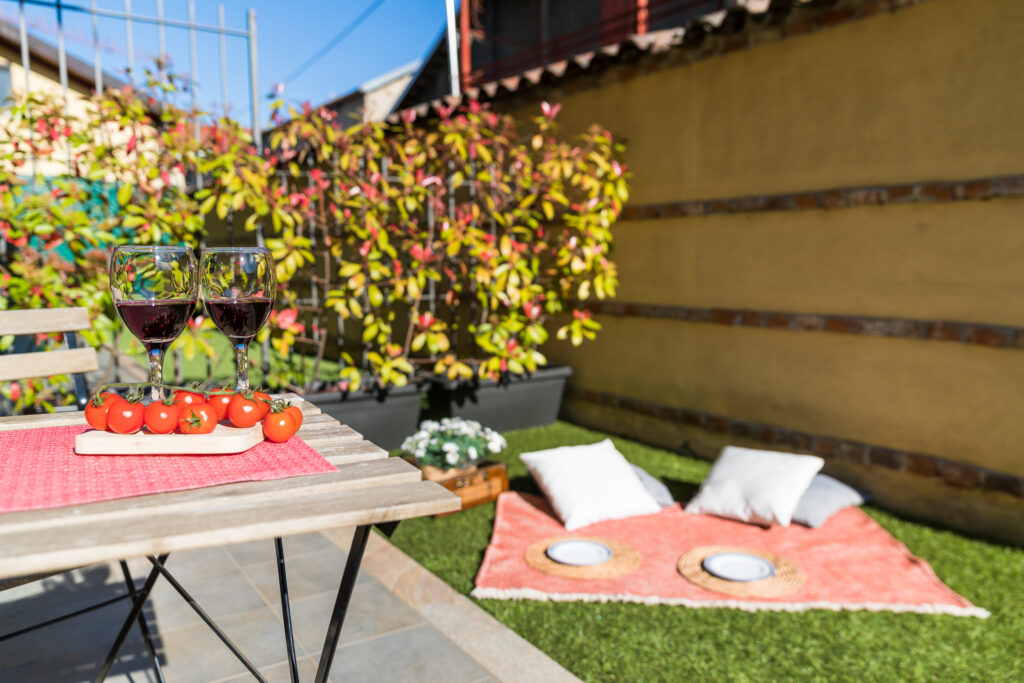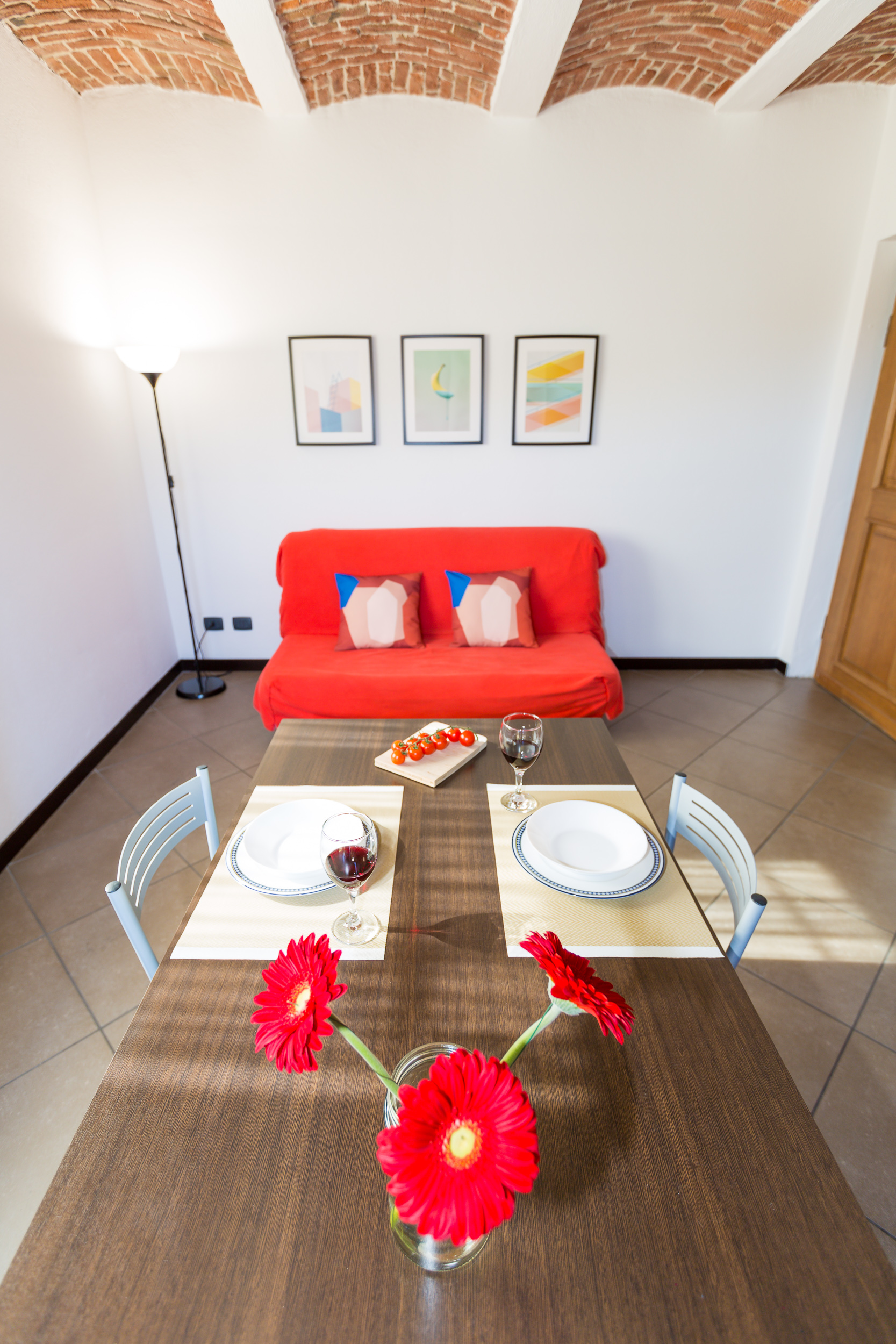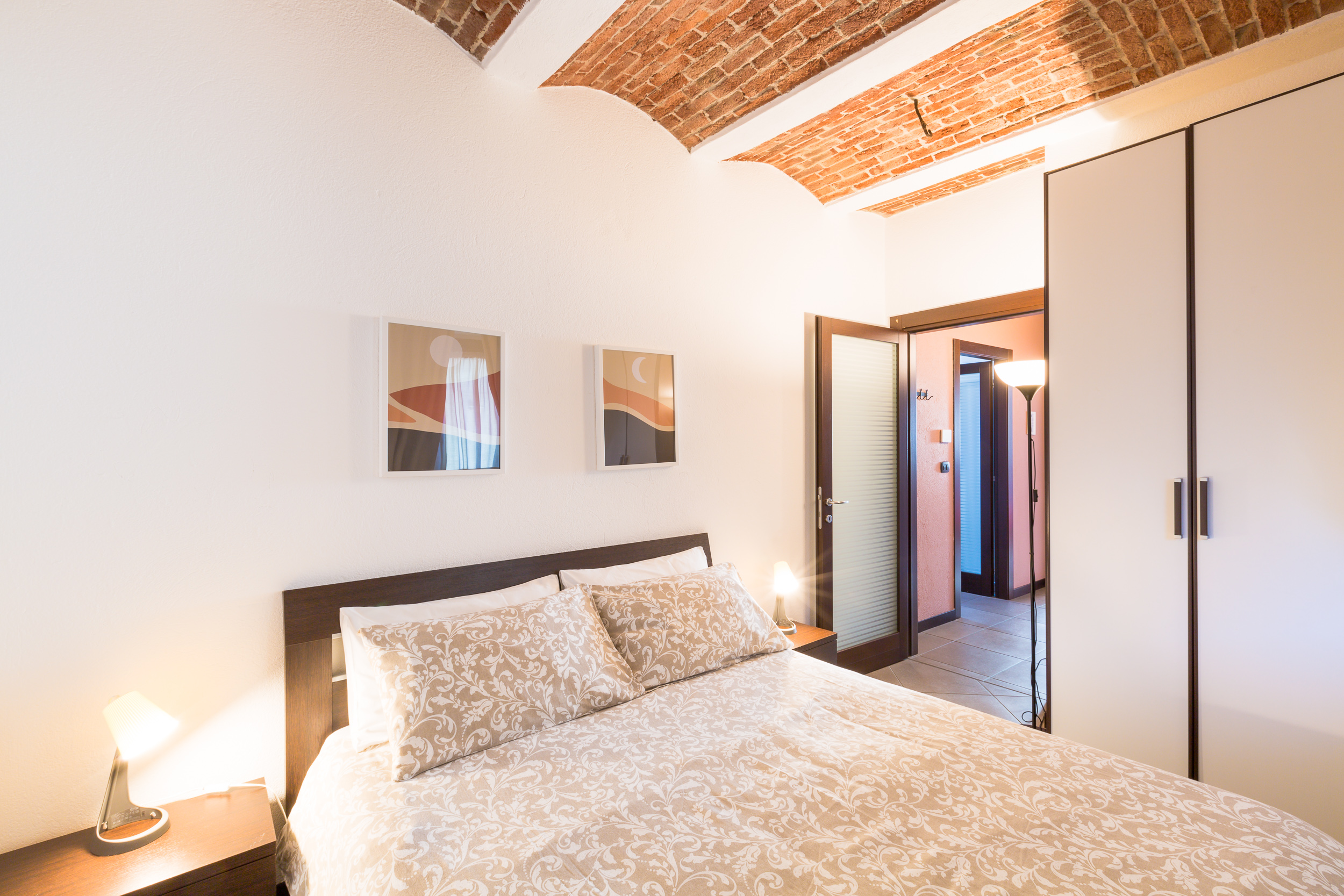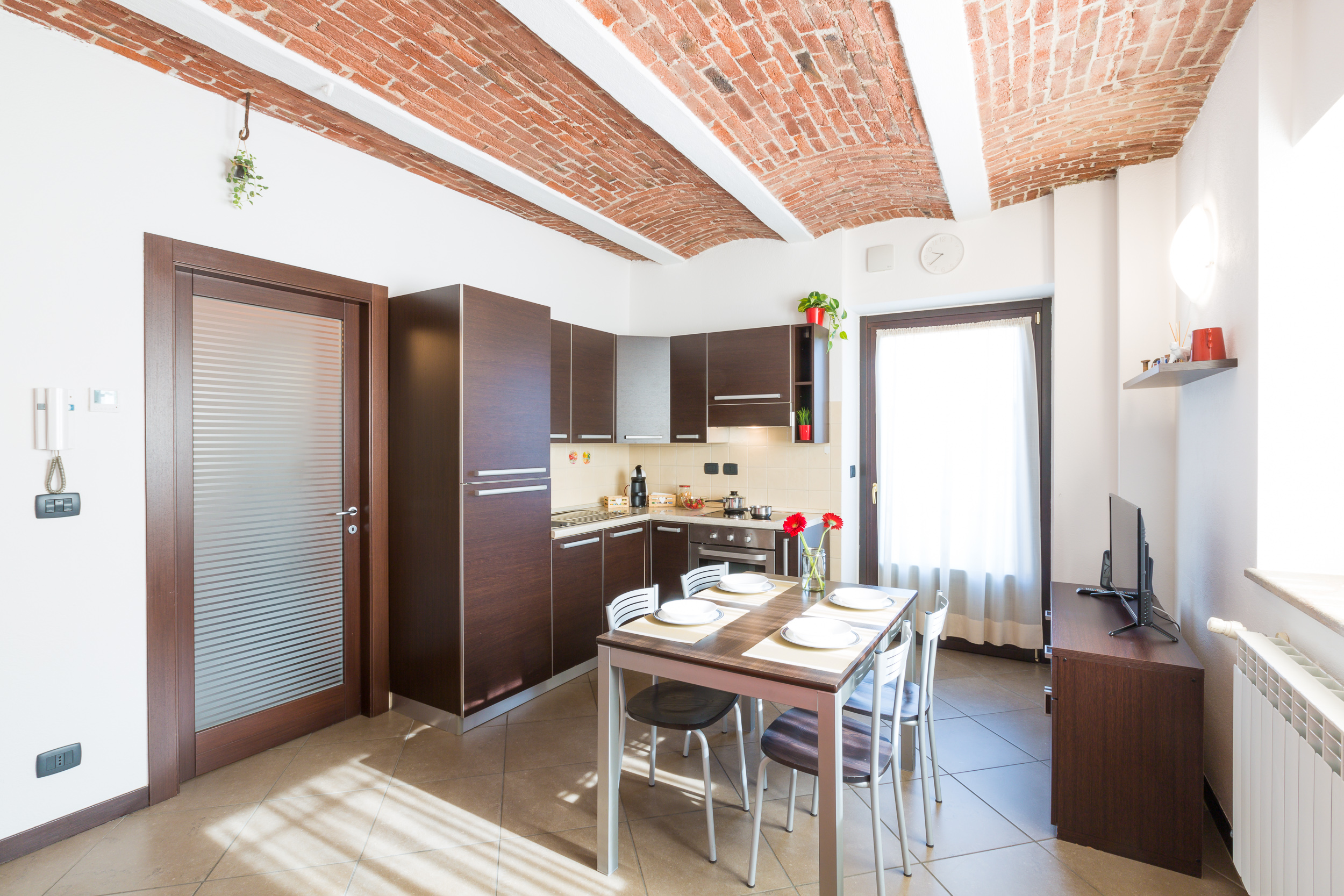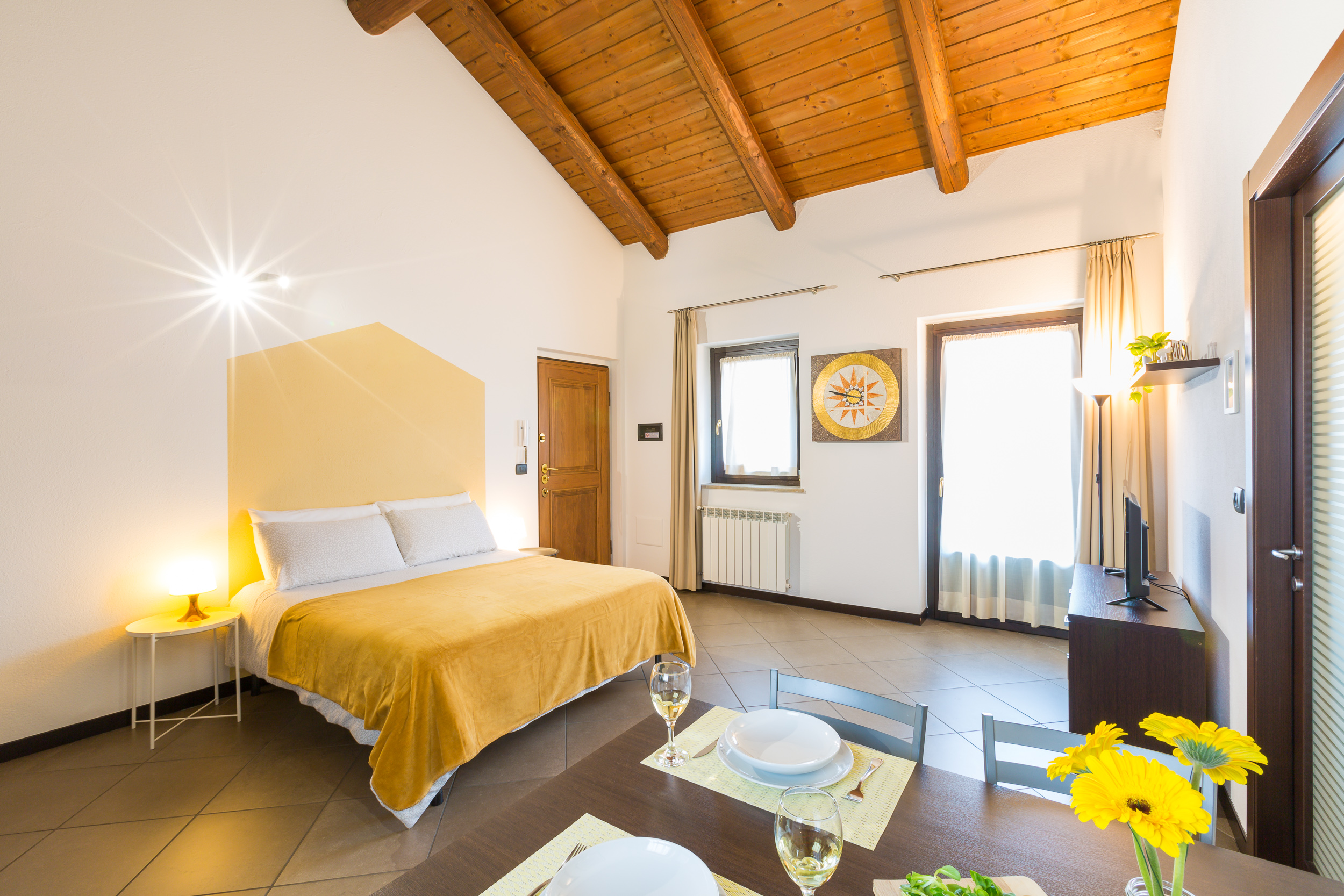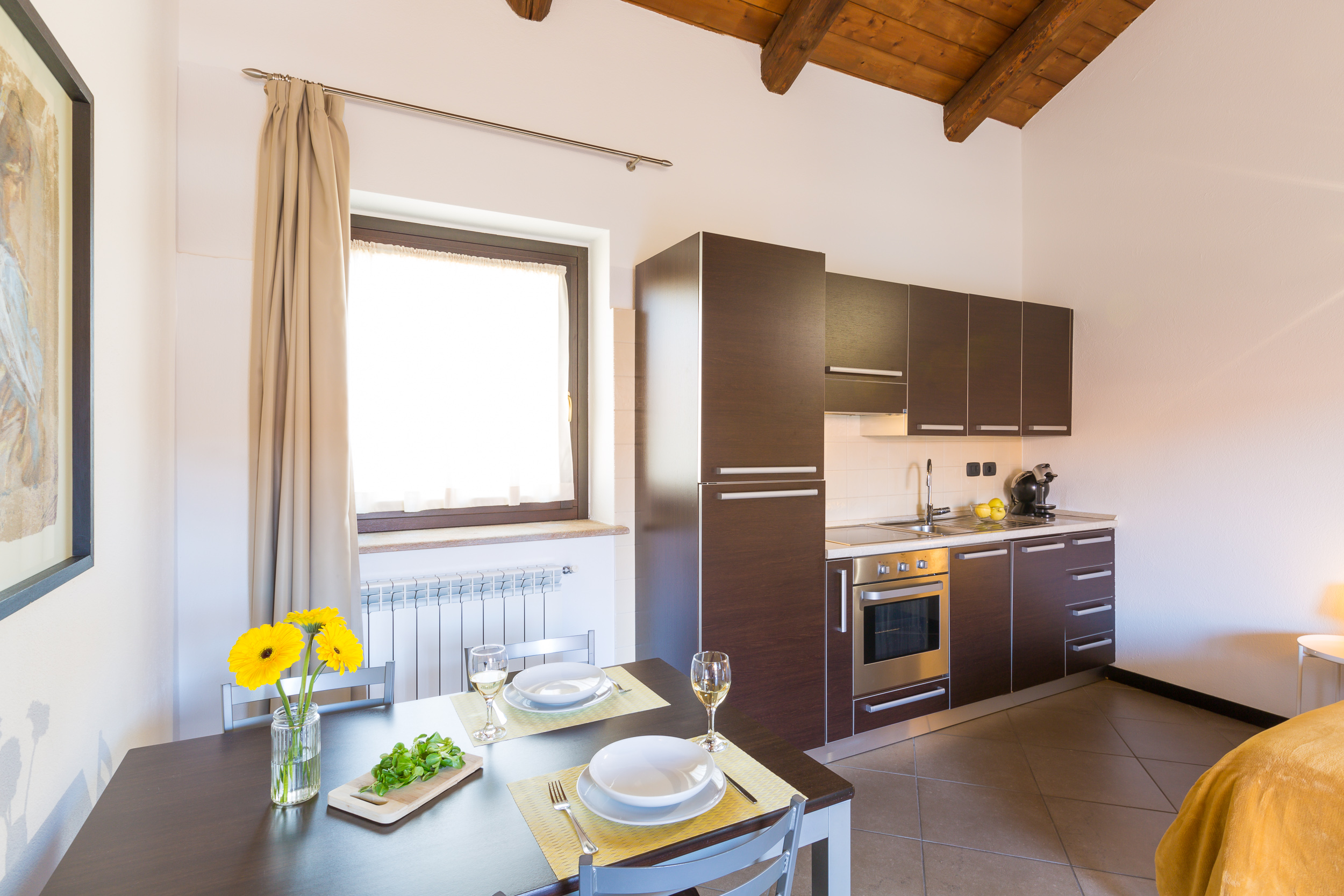 The farmhouse once owned by the Marenco family has maintained the same eighteenth-century layout. Long time ago the building was assigned to the farmers who worked the lands of the Marenco family and look after the park of Villa Varana, which was the manor house next to the farmhouse. Over the years the farmstead had undergo different changes, from a farm village to an open-air restaurant, named the Crota Estiva. In 2008 the building was bought by the current owners which entirely restored it preserving its rustic features.